Downtown Griffin's 2022 Summer Concert Series featuring Single Malt Gospel
Image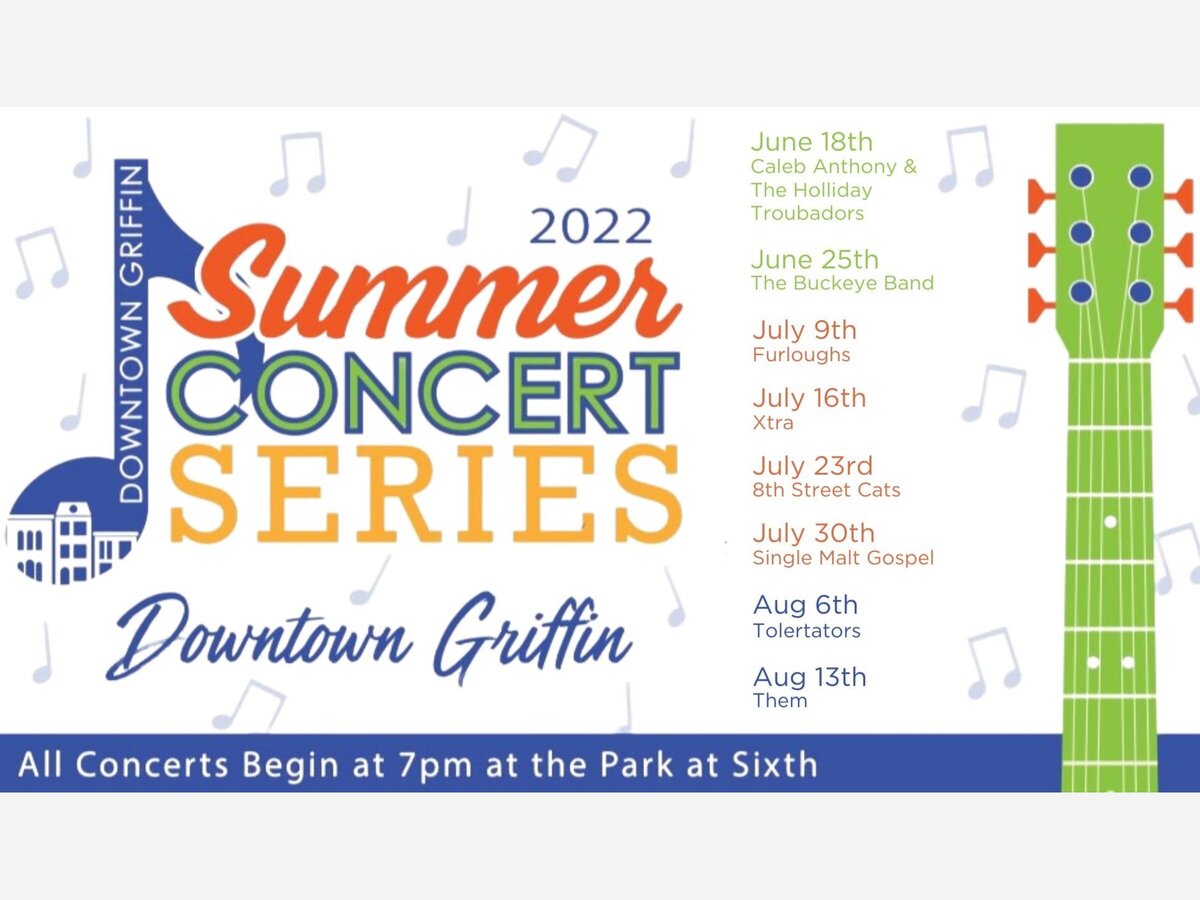 Downtown Griffin's 2022 Summer Concert Series started in June and will take place through August 13th. 
The band performing on Thursday, June 30th will be Single Malt Gospel.
Attendees are invited to downtown Griffin for dinner and then the free concert starting at 7 p.m. 
Bring your favorite outdoor chair for comfort during this event and maybe a handheld fan to help lessen the heat.
Downtown Griffin
The Park at Sixth
Griffin, GA
United States