Fun and Interesting Events in Middle Georgia this Week (10/10 - 10/16)
Image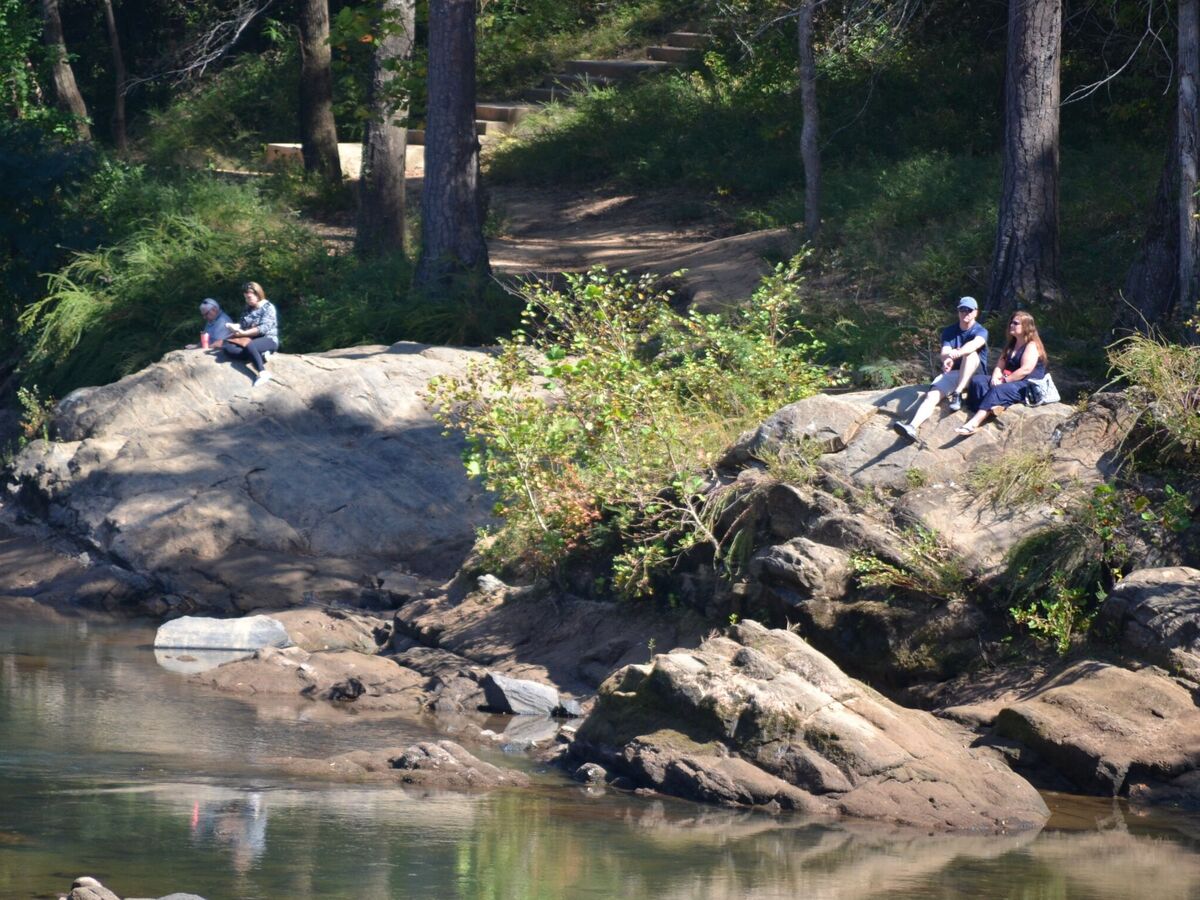 First Friday last week in Downtown Macon provided many opportunities to hear live music outside and see unique art shows, like the fantastical artwork of Dr. Seuss. This week brings many more musical performances to Middle Georgia, a chance to eat fair food without the long lines, and even an event for wizards.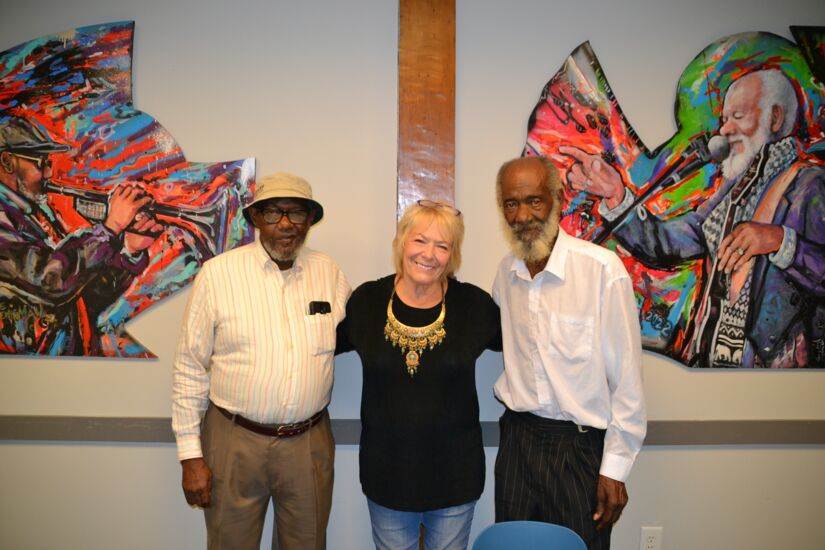 ---
Monday, October 10th
The Mercer University Wind Ensemble Presents "New Beginnings" at the Grand Opera House (7:30 p.m.)
The Mercer University Wind Ensemble will perform wind band music at the historic Grand Opera House on Monday night. Music by Gustav Holst, Kevin Day, William Himes, Nelson Jesus, and other composers will be performed by students of Mercer University's Townsend School of Music. This concert is free though there is a suggested donation of $10. The Grand Opera House is located at 651 Mulberry Street in Macon.
Tuesday, October 11th
Storyteller's Macon Presents "Thriller" at Grant's Lounge (6:30 p.m.)
Tuesday night at Grant's Lounge will feature storytellers taking to stage to tell stories about all things thrilling. The featured storyteller for the evening will be Pilar Wilder and guest Renee Corwine will also grace the stage. Anyone can sign up to tell a true 5 minute story about something that made their hearts race. Grant's Lounge is located at 576 Poplar Street in Macon.
Wednesday, October 12th
Kool & The Gang at the Georgia National Fair (7:30 - 9:30 p.m.)
The Georgia National Fair will feature a performance from Grammy Award winners Kool & the Gang on Wednesday night. This band has been performing since 1964 and continues to tour the world. The concert is included with the price of a general admission ticket. The Georgia National Fair takes place at the Georgia National Fairground located at 401 Larry Walker Parkway in Perry.
---
---
Thursday, October 13th
Macon Bike Party: Spirits, Spectacles, and Scandals (6 - 8 p.m.)
Bike Walk Macon brings another family-friendly event to Macon, this time with a "haunted Halloween" twist. DeMarcus Beckham, the Special Events Coordinator for the Boys & Girls Clubs of Central Georgia and the Outreach Coordinator for Reach to Impact LLC, will host the spooky night. Dress up in a Halloween costume and bring your helmets to enjoy the ride in safely and in style. Registration begins at the Bike Walk Macon Office at 6 p.m. which is the same location the ride will start from at 6:30 p.m. The Macon Bike Party will end around 8 p.m. The Bike Walk Macon Office is located at 830 High Street in Macon.
Friday, October 14th
Fair Food Frenzy in Downtown Macon (5 p.m.)
One of the best reasons to go to the fair is all of the tasty fair food. This Friday, Saturday, and Sunday visitors to Downtown Macon will be able to enjoy fair food like "turkey legs, funnel cakes, cotton candy" all without dealing with the fair's crowds and long lines. Bearfoot Tavern will offer loaded funnel cake fries and PB&J wings, Cashman's Pub will offer a Mexican Street Corn Dog, and many other restaurants will also be serving creative fair themed foods. The other restaurants participating in Fair Food Frenzy are Dua Fishtank, Fall Line Brewing Co., Just Tap'd - Macon, Kinjo Kitchen + Cocktails, Macon Bagels, Ocmulgee Brewpub, Satterfield's, and The Brick.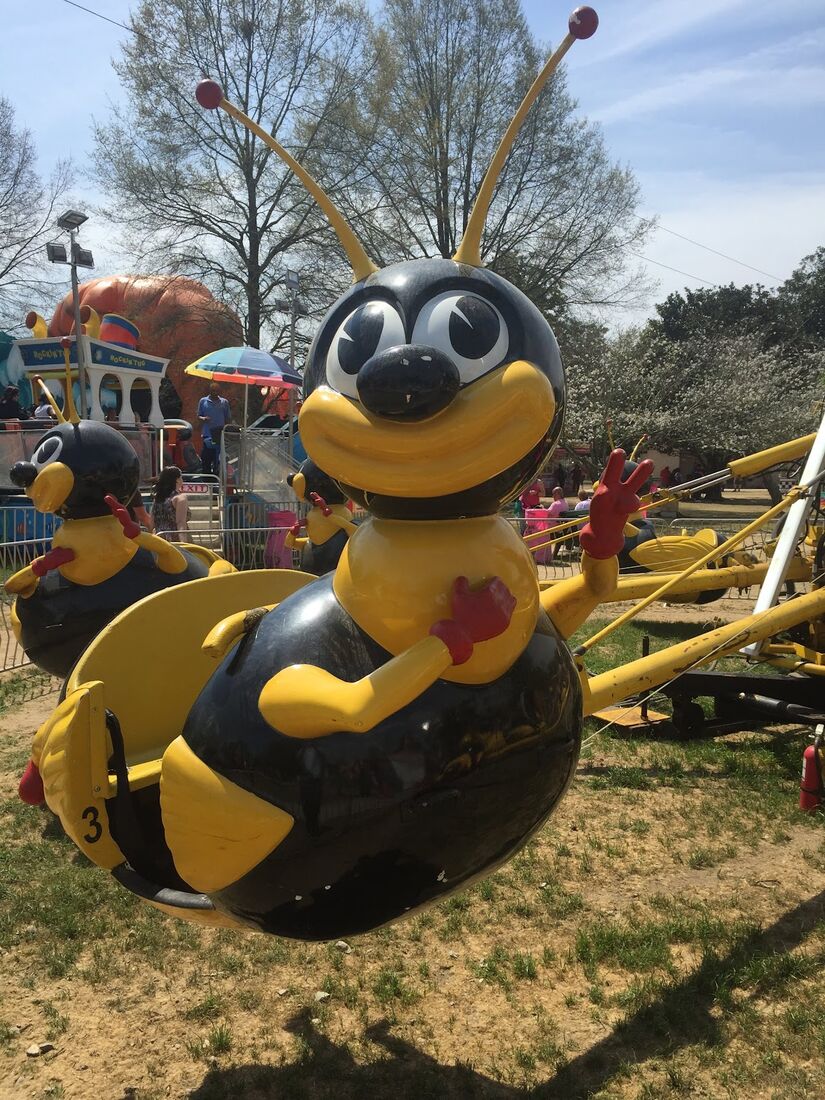 Saturday, October 15th
Skeletons and Scarecrows at the Museum of Arts and Sciences (10 a.m. - 4 p.m.)
The Macon Museum of Arts and Sciences will celebrate International Fossil Day with the Bibb County 4h. There will be activities and crafts and a scarecrow contest between Bibb County 4H students. The activities will be included with regular Museum admission and MAS members receive free entry. The Museum of Arts and Sciences is located at 4182 Forsyth Road in Macon.
The Fly Infestation at The Society Garden (12 p.m. - 12 a.m.)
This unique concert will honor J-Fly, a beloved local legend who recently passed away. Proceeds from the event will benefit the Macon Volunteer Clinic who provide healthcare for uninsured Macon Musicians. Ticket for this event cost $15 and can be purchased on Eventbrite.com. The Society Garden is located at 2389 Ingleside Avenue in Macon.
The Chickasaw Mudd Puppies at Grant's Lounge (7 p.m.)
The Chickasaw Mudd Puppies are a rock band who were proteges of Michael Stipe of R.E.M. Doors open at 7 p.m. Grant's advertised it is "going to be a hootenanny" so be prepared to have a grand time if you can make it. Tickets cost $15 and can be purchased from Grant's website. Grant's Lounge is located at 576 Poplar Street in Macon.
Sunday, October 16th
Octoberfest at The Brick (12 p.m.)
This celebration of Octoberfest will feature drink specials, "a German food menu, yard games, giveaways", and more. Everyone is invited to come celebrate Octoberfest "The Brick way" at this festive event. The Brick is located at 1305 Hardeman Avenue in Macon.
Wizard Fest Macon (6 - 11 p.m.)
Wizard Fest is billed as an "interactive fantasy themed party" where wearing costumes is highly encouraged. This one day event will feature "Wizard themed drinks", a contest for cosplayers, trivia, games, and more. There will also be a DJ spinning tunes and a dance floor for those who like to dance. General admission tickets cost $15 and VIP tickets cost $55 and they can both be purchased online. Wizard Fest Macon takes place at the Macon Arts Center located at 4571 Houston Avenue in Macon.
---
---
More News from Macon