Fun and Interesting Things to Do in Middle Georgia this Week
Image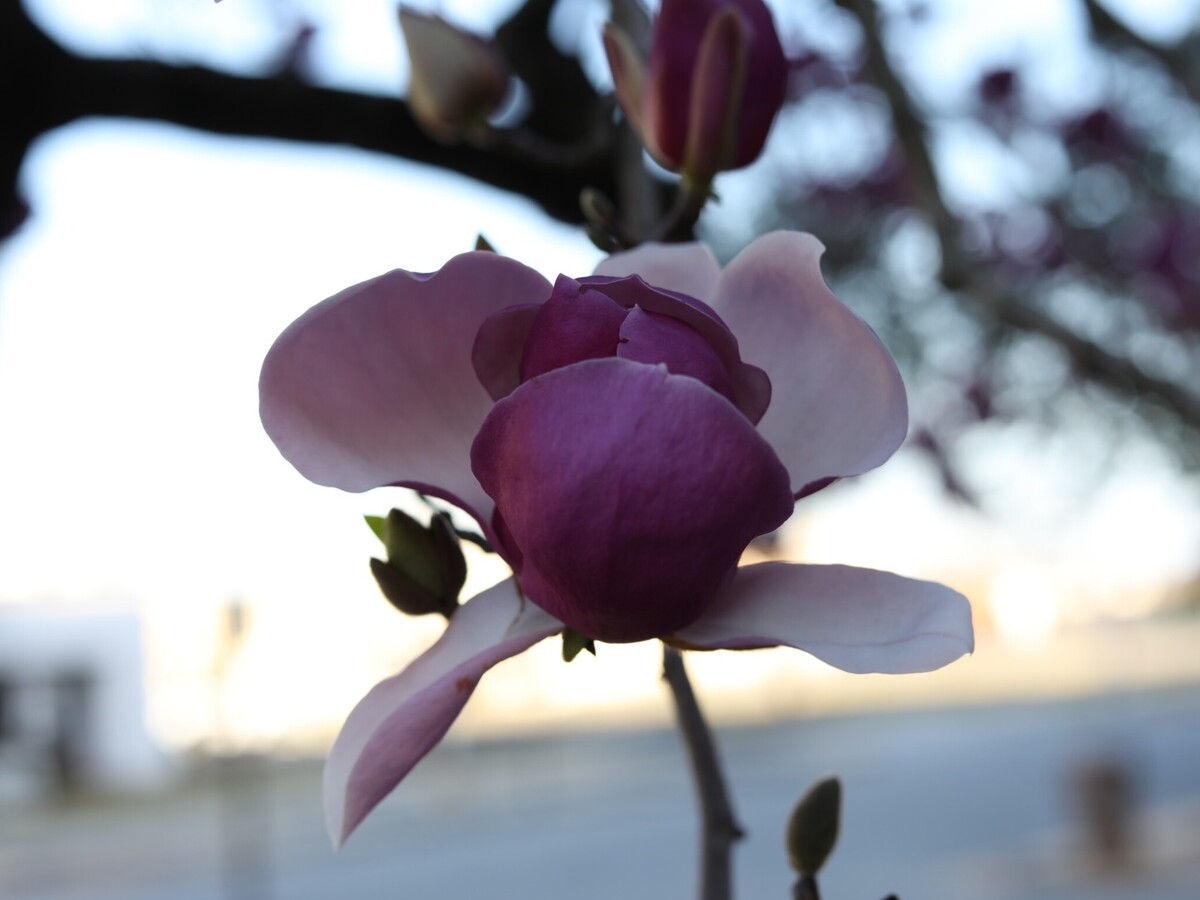 There will be plenty of options of things to do this week, from attending the newest exhibit at the Tubman Museum, to seeing all-female tap dancing band at the Grand, or even enjoying a night of country music and hockey at the Macon Coliseum. Here is just a small selection of some of the more interesting events taking place in Middle Georgia this week.
---
MONDAY, FEBRUARY 20
Tyler Perry Exhibition opens at the Tubman Museum (7:30 p.m)
The newest exhibit at the Tubman Museum opens on Monday and it focuses on the inspirational life of Tyler Perry. Visitors will learn more about Perry's childhood, see costumes from his movies, and more. Admission to the Tubman Museum is $10 for adults, $6 for children and teens from 3 to 17, and free for Tubman Museum's members.
     The Tubman Museum is located at 310 Cherry Street in Macon.
---
---
TUESDAY, FEBRUARY 21
Macon200 Shines - A Light on Our Journey: Race, Ethnicity, and Culture at Wesleyan College (6 p.m.)
This event is part two of the yearlong series of history presentations celebrating 200 years since Macon was founded. Each presentation will focus on different aspects about the significant people, places, and events of Macon's past. "A Light on Our Journey" Part 2 will take place in the Peyton Anderson Amphitheater at Wesleyan College.
     Wesleyan College is located at 4760 Forsyth Road in Macon.
WEDNESDAY, FEBRUARY 22
Syncopated Ladies at the Grand Opera House (7:30 p.m.)
You may have seen the all-female tap dancing band the Syncopated Ladies before in one of their very popular viral videos online, on the television show "So You Think You Can Dance", or working with Beyonce. They will perform an energetic, full-length concert on the Grand's historic stage this Wednesday. Tickets start at $34 and can be purchased online or at the Grand's box office.
     The Grand Opera House is located at 651 Mulberry Street in Macon.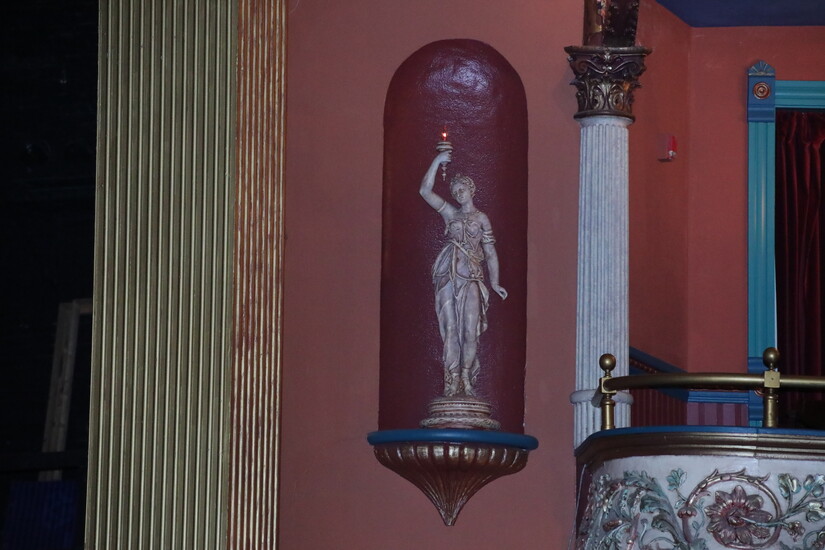 ---
---
THURSDAY, FEBRUARY 23
33rd Annual Georgia National Rodeo at the Georgia National Fairgrounds in Perry (7 - 10:30 p.m.)
The Georgia National Rodeo will take place from February 23rd through February 25th and will include world renowned equestrians, barrel racing, bull riding, and more. This event is popular and tickets for the Friday and Saturday performance have already sold out. Tickets for Thursday's event are $25 for children 2 to 12 and $30 for everyone else.
     The Georgia National Fairgrounds & Agricenter is located at 401 Larry Walker Parkway in Perry.
FRIDAY, FEBRUARY 24
Friday on 1st Street (12 - 9 p.m.)
One of Downtown Macon's newest events is Friday on 1st Street. These events highlight the trendy businesses and art galleries on 1st Street. This Friday Hughes Taylor will perform blues music on the Just Tap'd stage starting at 6 p.m., the Macon Arts Gallery will be presenting their February exhibit titled "INERTIA", and shoppers at other 1st Street businesses and restaurants can find deals on clothes, food, and more.
Hughes Taylor performing his original song "Hold You Tight"
Pink Vegas 2023 at Fall Line Brewing Co. (7 - 10 p.m.)
This fun event will benefit United in Pink, an organization that supports families affected by breast cancer. Attendees will have a casino experience with live music, raffle, cash bar, and hors d 'oeuvres. Tickets start at $100 and include $2,500 "casino bucks". VIP tickets cost $150 and include $5,000 in "casino bucks" and an open bar from 6 until 7 p.m. 
     Fall Line Brewing Co. is located at 567 Plum Street in Macon.
Country Music Night at the Macon Mayhem vs. Quad City Storm hockey game (7:30 p.m.)
Country music and hockey fans will unite at this event on Friday night. The Macon Mayhem Southern Professional Hockey League team will battle the Quad City Storm hockey team from Illinois. Tickets start at $14 and can be purchased on Ticketmaster.com or at the Macon Coliseum box office.
     The Macon Coliseum is located at 200 Coliseum Drive in Macon.
SATURDAY, FEBRUARY 25
Pop-Up Market: Kids Edition at 7th Street Salvage (10 a.m. - 2 p.m.)
Young artists and makers will be selling their products this Saturday at 7th Street Salvage, which sells home decor, gifts, furniture, and more. Kids from ages 8 to 17 will be getting real life lessons in entrepreneurship at this cash only event.  
     7th Street Salvage is located at 592 2nd Street in Macon.
Big Bird Bash 2023 at The Hummingbird (4 p.m. - 2 a.m.)
This annual event will feature multiple bands including Fooshee's Forecast, Shy Company, Trent in the Trees, West Ridge Circle, The Creature Preachers, Bob & Blender, and Rachel Forehand. Tickets to see all 7 bands costs only $5. Doors open at 4 p.m. and the music starts at 5 p.m.
     The Hummingbird Stage & Taproom is located at 430 Cherry Street in Macon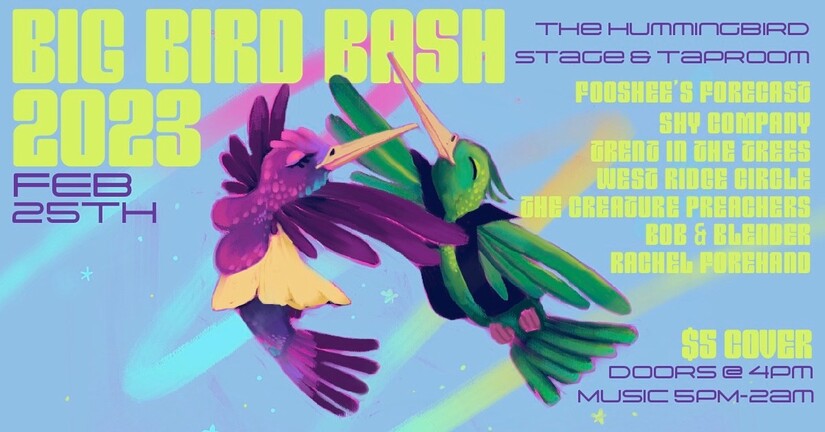 Rigby's 6th Annual Oyster Fest in Warner Robins (5 p.m.)
This event will feature plenty of oysters to eat, signature dishes from local restaurants to try, handcrafted drinks, live music, and games. Cost for entry is $5 at the door with children 12 and under getting in free. 
     Rigby's Water World is located at 2001 Karl Drive in Warner Robins.
Open Mic Comedy with Tall Trey at Reboot Retrocade & Bar (9 p.m.)
This event invites the audience to come tell their own funny stories about love gone wrong or just listen to the hilarious (and maybe cringeworthy) stories of others. This free event is for mature audiences 18 and older. 
     Reboot Retrocade & Bar is located at 566 Cherry Street in Macon.
SUNDAY, FEBRUARY 26
Whiskey on The Wheelhouse Dinner at Kudzu (3 p.m.)
This event is for dedicated whiskey lovers. Attendees will sample 5 rare whiskeys paired with food items by Kudzu's whiskey expert, Wayne Temple. Tickets cost $200 and include gratuities for Kudzu's staff.
     Kudzu Seafood Company is located at 512 Poplar Street in Macon.
Ceramic Charcuterie Board Workshop at stARTup Studios (3 - 5 p.m.)
Attendees at this workshop will learn how to make unique ceramic charcuterie boards in one of the most unique art galleries in Downtown Macon. Tickets cost $65 per person and this activity is for those 12 years and older.
     stARTup Studios is located at 1055 Riverside Drive in Macon.
---
---
More News from Macon