Spotlight on Live Music in Macon and Middle Georgia this Weekend
Image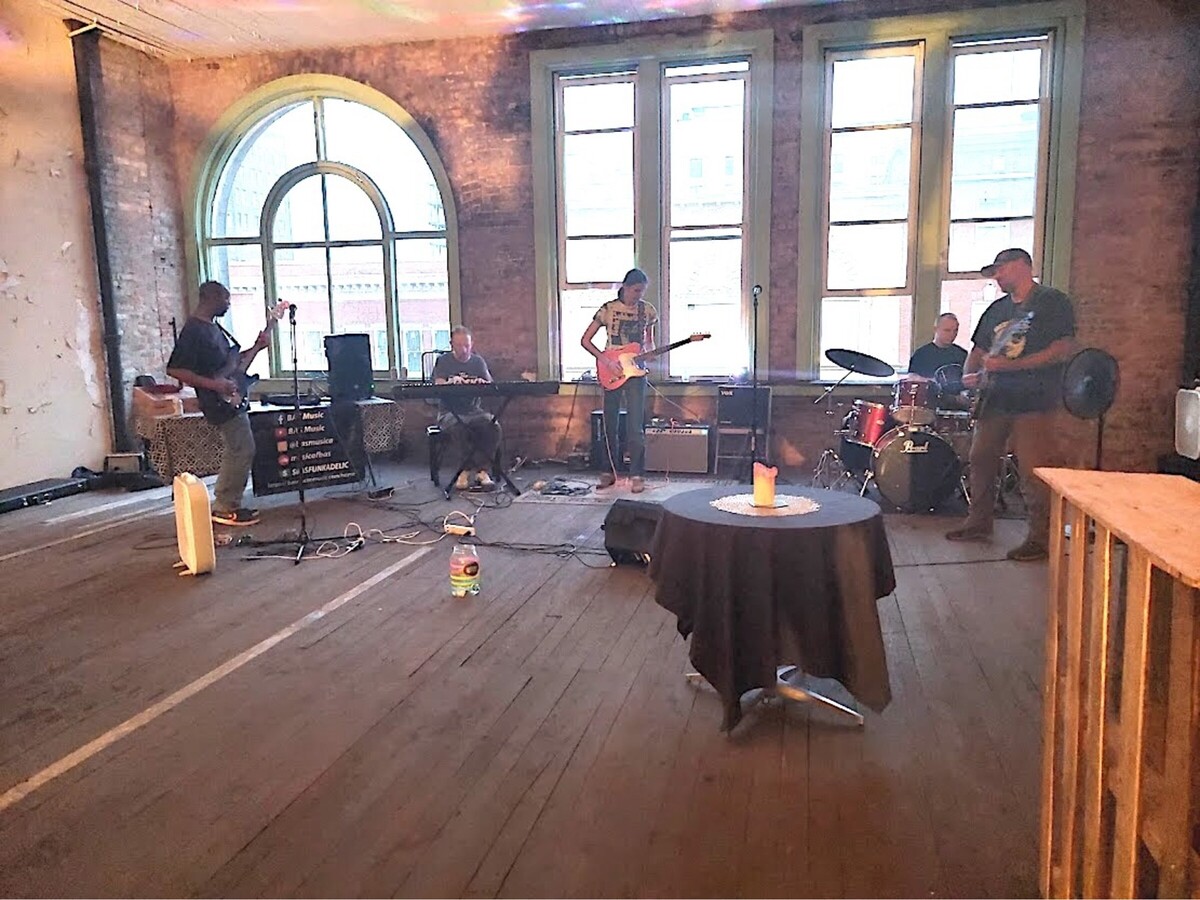 While the Bragg Jam Concert Crawl will be bringing almost 50 different acts to perform at 8 different stages in Downtown Macon on Saturday, there will also be a lot of other musicians playing at venues all around Middle Georgia. The following is a select list of live music performances from just a few of the artists performing this weekend.
---
FRIDAY, JULY 28
RICHARD MARTIN LIVE AT BUFFINGTON'S IN MILLEDGEVILLE (7 P.M.)
Richard Martin is a singer and songwriter from Middle Georgia and also a member of the Lance Ruckus band. Buffington's is a restaurant and bar in Milledgeville and has no cover charge.
JOSH GILBERT BAND AND MIXMASTER T AT HERITAGE PARK IN PERRY (7 P.M.)
The city of Perry is presenting another Perry Presents event this Friday with performance from the Josh Gilbert Band from 7 to 9 p.m. and Mixmaster T playing music from 9 to 10 p.m. You are allowed to bring your own coolers for this event and the organizer also recommend bringing lawn chairs and blankets as well. This concert is free to attend though it may be cancelled due to inclement weather and there is no entry allowed after the parking lot is full.
MAGNOLIA BOULEVARD AT GRANT'S LOUNGE (9 P.M.)
Magnolia Boulevard is a band from Lexington, Kentucky that plays music that combines blues, soul, rock 'n roll, funk, fold, country, bluegrass, and more. Tickets for the Magnolia Boulevard show cost $10.
The subject of Magnolia Boulevard's song "Sister" is family separated by long distances but still loving each other from afar
SWAIN AT WILD WING CAFE (9 - 11 P.M.)
SWAIN, the acoustic trio from Macon led by the singer/songwriter Stephen Swain, will be performing at Wild Wing Cafe on Friday night. Wild Wing Cafe is located near the "new mall" in Macon and does not have a cover charge.
KARAOKE CRUISE AT REBOOT (9 P.M.)
Reboot Retrocade & Bar will have a cruise related karaoke night called Karaoke Cruise. with cruise themed drinks and treats. The first 50 singers will receive flower leis for the 18 and older karaoke event.
KEITH WILLIAMS AT 20'S PUB (9 P.M.)
B. Keith Williams (who released his album "Born in the River" in 2016) will be performing at 20's Pub. There is no cover charge at 20's Pub.
SOUTHERN CONFESSIONAL AT THE HUMMINGBIRD (10 P.M.)
Southern Confessional will be playing southern rock and honky tonk music Friday night at The Hummingbird. The Hummingbird Stage & Taproom will charge a $5 cover at the door for the Southern Confessional show.
TRES HOMBRES AT BILLY'S CLUBHOUSE (10 P.M.)
Tres Hombres will perform covers of popular songs from multiple different eras at Billy's Clubhouse on Friday. As usual, Billy's Clubhouse does not have a cover charge.
THE MIXER LAUNCH PARTY AT FRIENDS ON THE HILL IN WARNER ROBINS (10 P.M.)
The Mixer Launch Party series that take place on Friday nights at Friends on the HILL. The Mixer Launch Party features different DJs spinning big bass and EDM music. Friends on the HILL is a bar and kitchen in Warner Robins.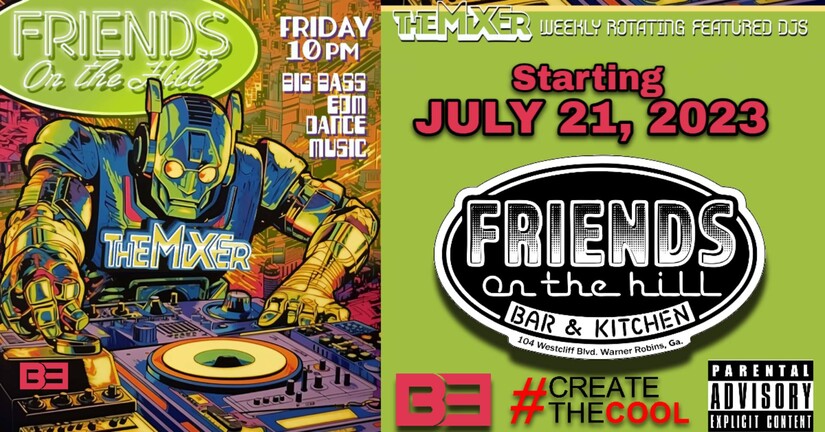 ---
---
SATURDAY, JULY 29
2023 BRAGG JAM CONCERT CRAWL (4 P.M. - 1 A.M.)
Bragg Jam is back on Saturday and will include performances by almost 50 different bands and musicians. This year the Bragg Jam Concert Crawl will feature the band Shovels and Rope as the headliners. Performances will take place on 8 different stages around Downtown Macon. General Admission tickets cost $40 online.
ROAD TRIP: SILVERTONE AT THE 2023 SUMMER CONCERT SERIES SHOW IN GRIFFIN (7 - 9 P.M.)
Downtown Griffin will host another free concert this Saturday as part of their 2023 Summer Concert Series with a performance from the rock band SilverTone. Attendees are invited to bring their own lawn chairs or blankets and the city will provide free parking at the parking deck on Solomon Street.
FREE LANCE RUCKUS AT JALAPEÑOS CANTINA IN GRAY (7:30 P.M.)
Free Lance Ruckus, the alternative Americana rock band from Middle Georgia, will perform at Jalapeńos Cantina in Gray located off of Gray Highway. There is no cover charge at this Mexican restaurant in Jones County.
SWAIN AT MAIN ST. BAR IN PERRY (8 - 11 P.M.)
The band SWAIN will be very busy this weekend and will be performing for the first time in Perry this Saturday. Main St. Bar is an "upscale bar" in Downtown Perry that received the Best Style award during the Perry Georgia Restaurant Week last year.
CHAMP JAXON BAND AT THE SOCIETY GARDEN (8:15 P.M.)
Champ Jaxon is only 11 years old but is already making his mark in the world of blues and rock music. Jaxon has already performed more than 100 shows in the southeast and plays multiple guitars, including one given to him by country music star Brad Paisley. The Society Garden will charge a $10 cover at the gate for this show.
KEITH WILLIAMS AT COMPANY SUPPLY IN DUBLIN (8:30 - 11:30 P.M.)
Keith Williams will play another show on Saturday night, this time at Company Supply in Dublin. Company Supply is a cajun and creole inspired restaurant located in Downtown Dublin.
90S NIGHT WITH RADIO CULT AT WILD WING CAFE (9:30 P.M.)
Radio Cult is a rock and roll band from Atlanta that performs covers of popular songs from the 90s. This means they are the perfect band to perform at Wild Wing Cafe's 90s night this Saturday.
THE BROWN GOOSE AT THE HUMMINGBIRD (10 P.M.)
The uniquely named band The Brown Goose is a indie rock and roll band from Tallahassee who will be returning to perform at The Hummingbird on Saturday. Because Bragg Jam will be taking place during this show, The Hummingbird will be giving another 21 years old and older free entry with a Bragg Jam wristband. The Hummingbird will have a $5 cover charge for The Brown Goose show.
The Brown Goose recently uploaded a promo video to YouTube introducing the band
---
SUNDAY, JULY 23
HUMBLE JAM ON COLEMAN HILL (3 p.m.)
Humble Jam is a free concert presented by Court of Miracles that will take place at The Society Garden (it was previously scheduled to take place at Coleman Hill but has since been moved The Society Garden). The following 6 bands will perform at Humble Jam: N3510, Shy Company, BAS, Mahalo, Bob & Blender, and Solid. There will also be a creative flow workshop and a live motion painting during the event.
FREE LANCE RUCKUS AT BUFFINGTON'S IN MILLEDGEVILLE (6 p.m.)
Free Lance Ruckus is the very busy alternative Americana band that can often be found performing at venues all around Middle Georgia, including at Buffington's (a restaurant and bar in Downtown Milledgeville) this Sunday.
---
---
More News from Macon