Macon-Mercery Symphony Orchestra 2
Image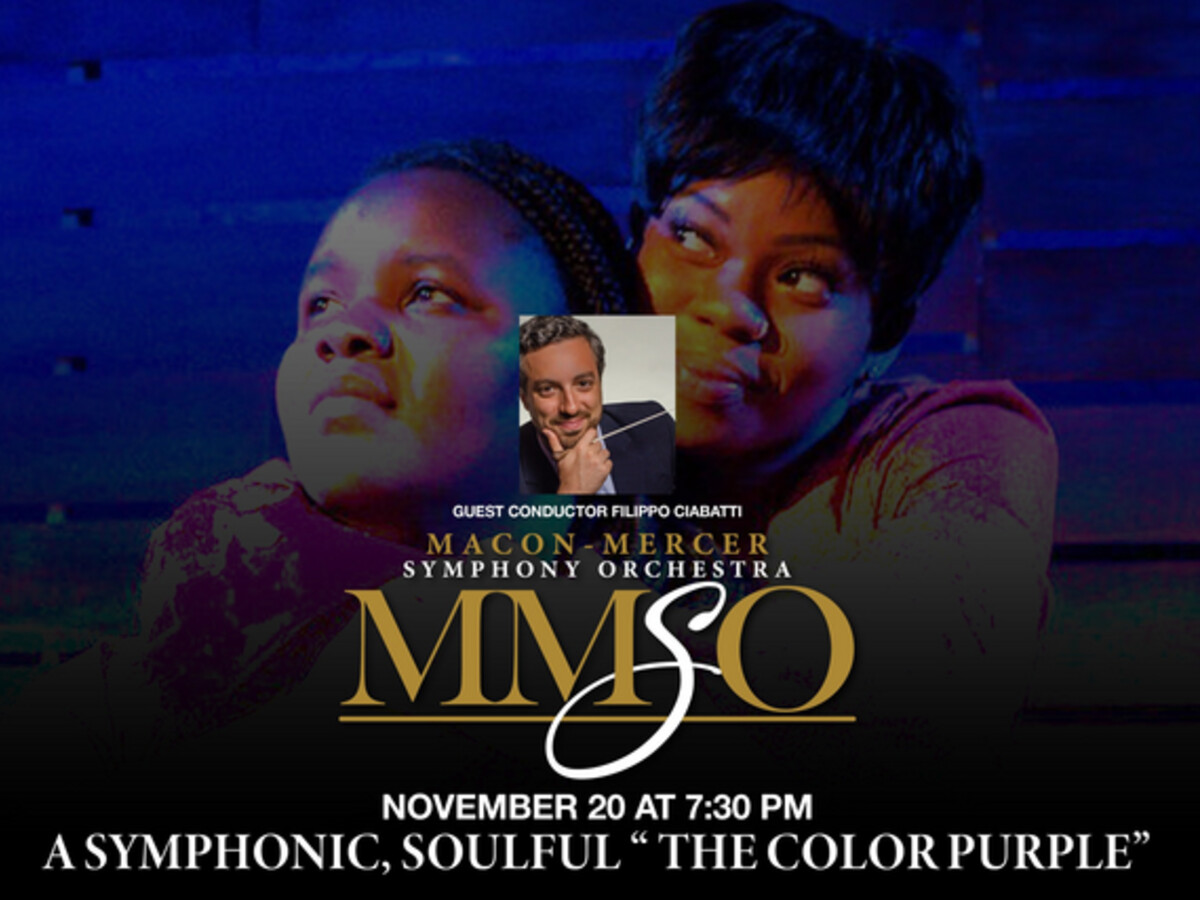 The Macon-Mercer Symphony Orchestra's 2023 - 2024 season continues on Monday, November 20th. 
Filippo Ciabatti, who was the winner of the 2020 American Prize in Conducting, will be the guest conductor for this concert. 
Conductor Filippo Ciabatti leading the Dartmouth Symphony Orchestra as they perform Georges Bizet's "Overture to Carmen"
The orchestra will perform Beethoven Symphony No. 5 in C minor, Op. 67 and the orchestra will also perform with members of the cast of Theatre Macon's 2022 production of The Color Purple who will sing jazz, ragtime, gospel, African music, and blues hits from the famous musical.
Ticket prices start at $25 on tixr.com or at the Grand Opera House box office and students receive free entry with a valid student I.D. 
Grand Opera House
651 Mulberry Street
Macon, GA
United States