Macon Poker Float at Amerson River Park
Image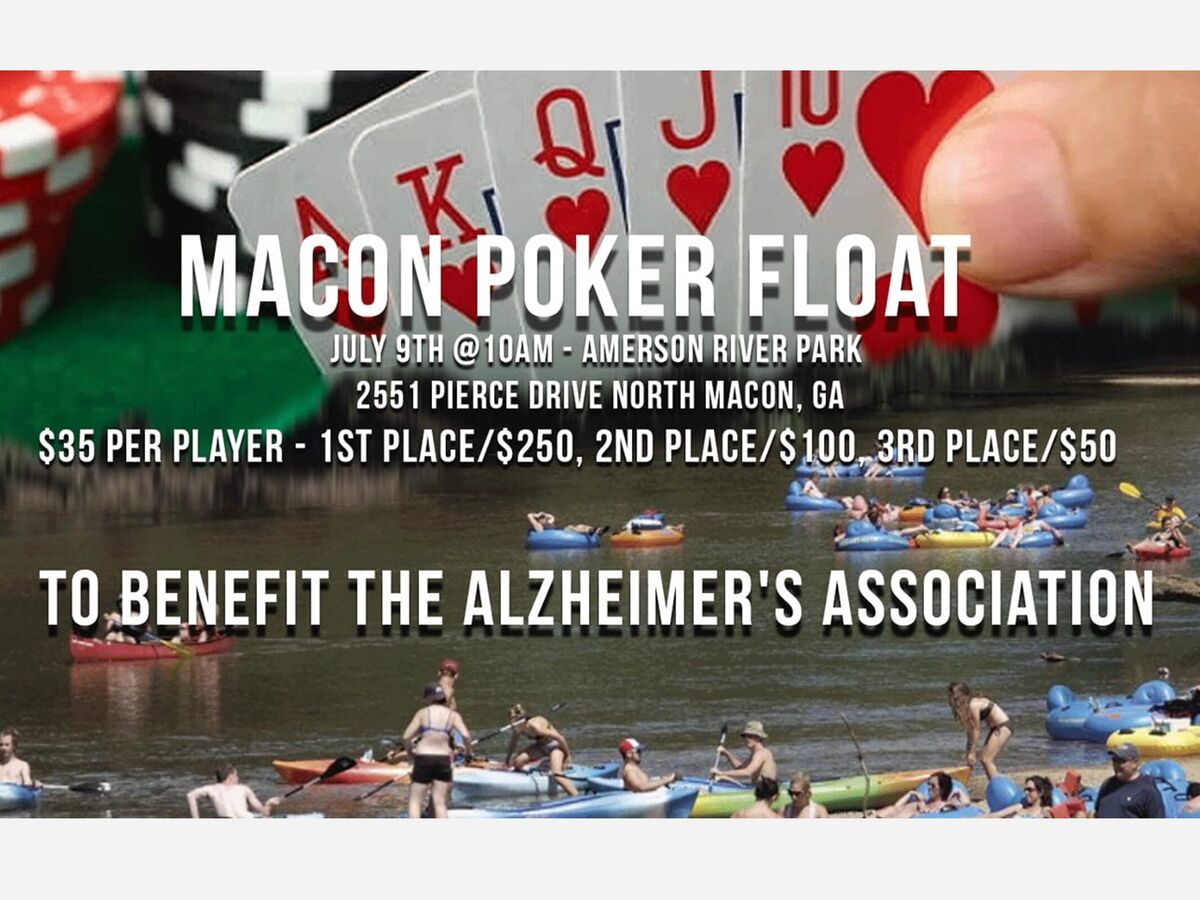 The Macon Poker Float is a fun, family-friendly event that takes place in Amerson River Park. A portion of the proceeds from this event will benefit the Alzheimer's Association.
Participants will float down the Ocmulgee River on tubes, kayaks, or the water vessel of their choice. There will be stops during the event so that a game of poker can be played.
One hand of poker will be allowed per person and more than one person can play poker per watercraft, according to the organizer The Gauntlet. The best poker hand at the end of the event wins.
The Macon Poker Float will take around 2 hours and Ocmulgee Outdoor Expeditions will providing a shuttle to the north end of Amerson River Park for $5 
Those who would like to support this cause but not float can "become a phantom floater, register and still receive a shirt the day of the event" or just make a donation, according to The Gauntlet.
Tickets for this event cost $35 with fees and can be purchased on Eventbrite.com where he rules for the game can be found as well.
Those who purchase their tickets by June 27th will receive a free T-shirt.
Amerson River Park
2600 Riverview Road
Macon, GA
United States