Fun Things to Do this Week in Middle Georgia (1/30 - 2/5)
Image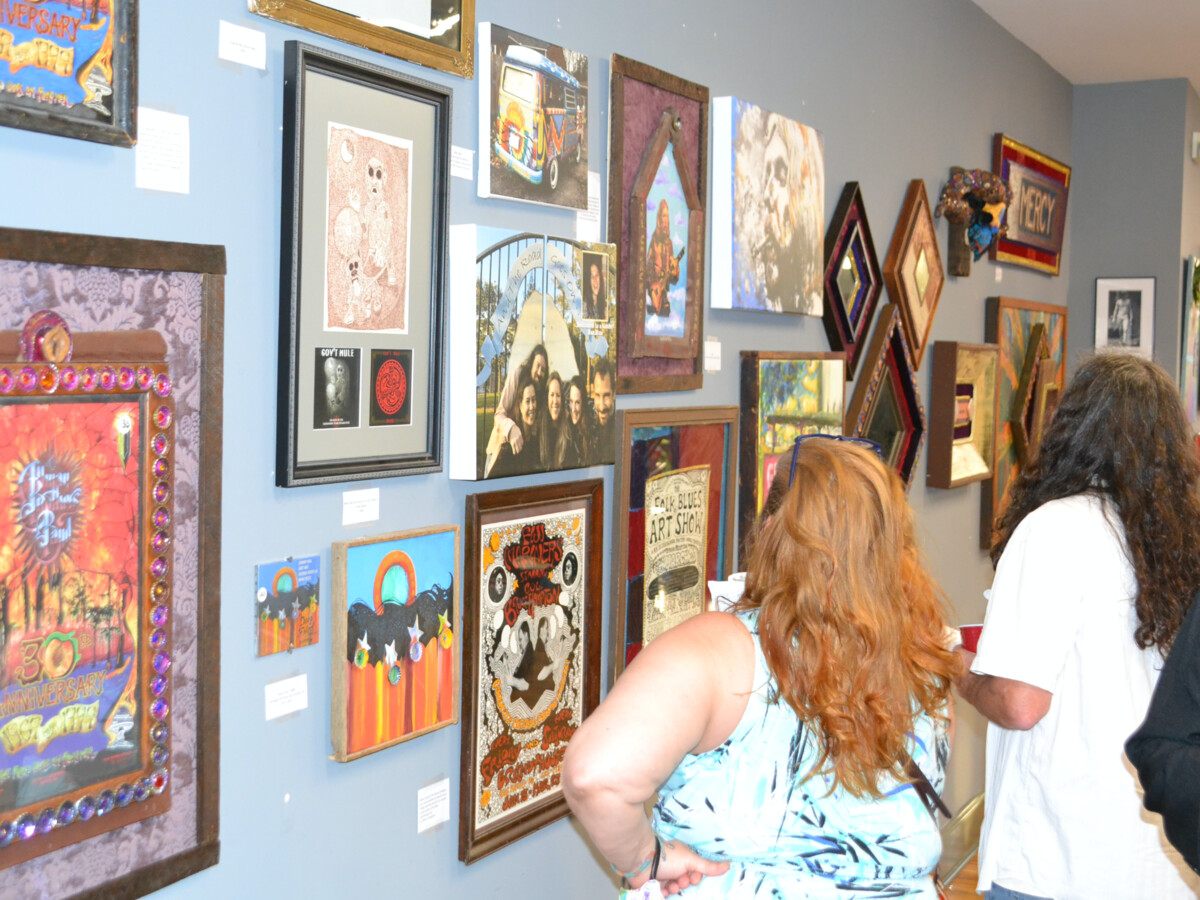 The second month of 2023 is here already starting on Wednesday, along with a celebration of the Chinese New Year at Wesleyan, and First Friday in Downtown Macon will bring plenty of people out to enjoy art, live music, and more. Here a few of the more interesting events taking place in Middle Georgia this week.
---
MONDAY, JANUARY 30
Daddy and Daughter Date Night at Rigby's Entertainment Complex (6 p.m)
The large entertainment complex Rigby's Entertainment Complex will host a Daddy & Daughter Date Night event on Monday evening. The entry price of $32 includes a buffet style dinner pizza, mac n' cheese, chicken tenders, fruit, cookies, brownies, and a drink. There will also be activities and each attendee will receive an unlimited activities wristband for skating, bowling, laser tag, and mini-golf. Online pre-register is required.This event is appropriate for children 4 and older.
Rigby's Entertainment Complex is located at 2001 Karl Drive in Warner Robins.
TUESDAY, JANUARY 31
Karaoke with Willie D at JAG's Pizzeria & Pub (8 p.m.)
Willie D of Fresh Produce Records presents a night of entertaining karaoke at JAG's Pizzeria & Pub on Tuesdays. JAG's Pizzeria & Pub was once located in Mercer Village under the name Sauced Pizza. This restaurant also offers a full service bar, music, pizza, and more.
JAG's Pizzeria & Pub is located at 1635 Montpelier Avenue in Macon.
Late Night Karaoke at Kinjo (10 - 11:30 p.m.)
If you are looking for something fun to do late night during the week, Kinjo hosts Late Night Karaoke on Tuesdays. Jackson and Julius hosts and there are no reservations required. Kinjo is home to many unique cocktails as well as Asian inspired comfort food with a Southern twist. Late Night Karaoke at Kinjo is a 21 and up event.
Kinjo Kitchen + Cocktails is located at 497 2nd Street in Macon.
WEDNESDAY, FEBRUARY 1
Chinese New Year Celebration and Concert at Wesleyan College (5:30 - 8 p.m.)
Wesleyan will celebrate the Chinese New Year and the Year of the Rabbit on Wednesday and the public is invited. This free event by the Confucius Institute will include workshops about dumpling making, Spring Festival couplets writing, paper cutting, and more in the Corn Center in Pierce Chapel from 5:30 to 6:50 p.m. Following these activities there will also be a free concert from a Chinese instrumental and jazz band from 7:00 to 8:00 p.m.
Wesleyan College's Pierce Chapel is located at 4760 Forsyth Road in Macon.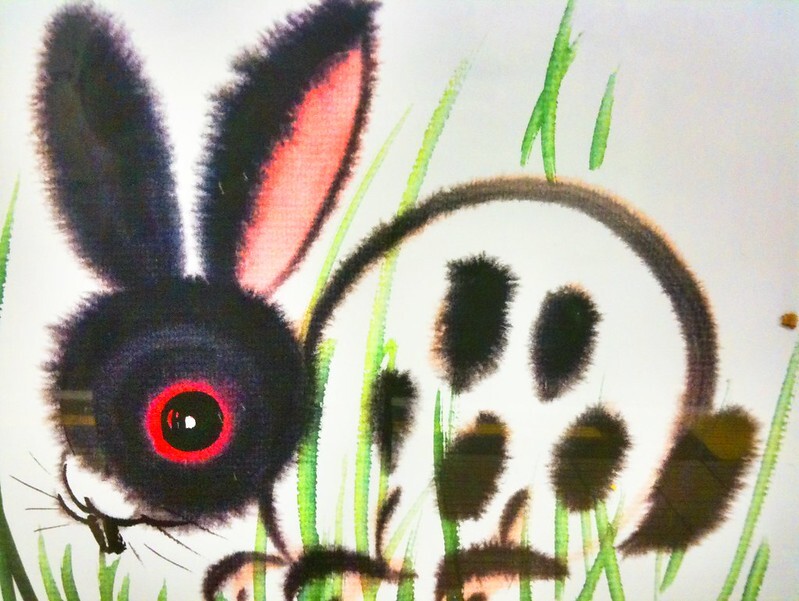 ---
---
THURSDAY, FEBRUARY 2
Nunsense! A Musical Comedy in Fickling Hall (7:30 p.m.)
Mercer University's Townsend School of Music presents Nunsense for four nights of performances this week. This musical follows the antics of the Order of the Little Sisters of Hoboken as put on a variety show to raise money for several of their peers' funerals. Thursday through Saturdays performances will start at 7:30 p.m. and Sunday's performance will start at 3 p.m. Tickets can be purchased at the Grand Opera House's Box Office or Mercer University Center's Box Office for $15 for adult tickets and $10 tickets with Mercer or any other Student ID.
Fickling Hall is in the McCorkle Music Building located at 1329 Adams Street in Macon.
FRIDAY, FEBRUARY 3
Gallery West's 8th Anniversary Party (5 - 9 p.m.)
Kirk West is well known for photographing musical greats and his art gallery, Gallery West, is celebrating its eight anniversary on Friday. Guests will be able to browse a redesigned gallery, see West's new photographs, and attend a book signing by two authors (Bob Beatty and Kirk West). There will also be food and music. The talented chefs at Macon's Grow will be preparing food for the event and Robert Lee Coleman and Black Pearl will be playing the blues as part of the celebration.
Gallery West is located at 447 Third Street in Macon.
First Friday in Downtown Macon (5 - 11:45 p.m.)
February's First Friday celebrations will take place in Downtown Macon on Friday night. Festivities will include a Family Fun Zone in Third Street Park, multiple art gallery openings, and plenty of live music at JBA, The Hummingbird, and other venues. There will also be food specials at Pearl Passionate Cuisine and Cocktails and Hotel Forty Five and the 567 will present the "Pink Poodle Parade" art gallery opening with poodles painted by local artists as well as paintings by artist Martha Tisdale from 5 - 8 p.m.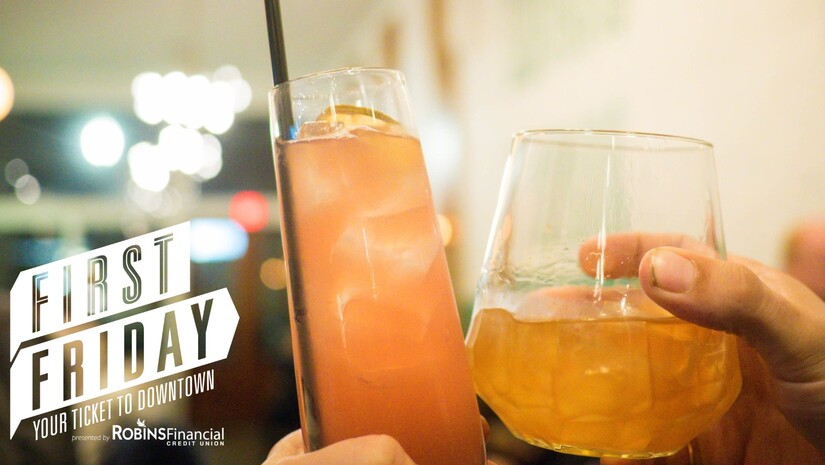 Macon200 Shines: A Light on Our Journey - Part 1: Origins at Rosa Parks Square (6 p.m.)
The Macon City Auditorium's exterior will become a movie screen on Friday night as part of Macon's bicentennial celebration this year. Crowds will gather at Rosa Parks Square and watch video about Macon's history projected on the auditorium using 3D mapping technology. This event is free and open to the public and is presented in part by The John S. and James L. Knight Foundation.
Roosevelt Collier at Grant's Lounge (9 p.m. - 12 a.m.)
Roosevelt Collier, also known by the nickname "The Dr", is a talented pedal and steel guitar. Collier has performed with bands like the Allman Brothers, The String Cheese Incident, and the Tedeschi Trucks band. Tickets cost $15 and can be purchased online or at the door.
Grant's Lounge is located at 576 Poplar Street in Macon.
SATURDAY, FEBRUARY 4
Earth Lodge Tour at the Ocmulgee Mounds National Historical Park (11 - 11:30 a.m.)
An Ocmulgee Mounds park ranger will lead a free tour of the Earth Lodge on Saturday morning. Attendees will learn about the people who built the mounds and about the ancient clay floor inside the ceremonial council chamber.
The Ocmulgee Mounds National Historical Park is located at 1207 Emery Highway in Macon.
Craft's Escape to Freedom at the Cannonball House (1:30 - 4 p.m.)
Julia Ellen Craft Davis is the great great granddaughter of William and Ellen Craft. The Crafts escaped slavery in 1848 from Macon. Julia Davis will speak about her ancestors' amazing story at the historic Cannonball House on Saturday. This event is by reservation only and reservations are made by calling (478) 745-5982. This free event is also part of Macon's bicentennial celebration.
The Cannonball House is located at 856 Mulberry Street in Macon.
Tinsley Ellis - Acoustic Songs and Stories at Capricorn Sound Studios and Museum (6:30 - 8 p.m., 8:30 - 10 p.m.)
Prolific blues artist Tinsley Ellis has a new project where he performs some of his own songs as well as popular songs by other well known artists. Ellis is known for performing on his unique 1937 National Steel and 1969 Martin D-35 guitars. The early show starts at 6:30 p.m. and the late show starts at 8:30 p.m. with doors opening at 6 and 8 p.m. respectively. Tickets start at $30.
The Capricorn Sound Studios and Museum is located at 530 Martin Luther King Jr. Boulevard in Macon.
Tinsley Ellis performing "Rockslide" at the Sellersville Theater in 2018
SUNDAY, FEBRUARY 5
Valentine's Market at Fall Line Brewing Co. (1 p.m.)
Valentine's Day is coming up on February 14th and visitors to Fall Line Brewing will get a chance to buy gifts from multiple local vendors on Sunday. Fall Line will also be giving away a gift basket of items from the participating vendors to those who complete a vendor passport. Vendors at this event will include Little Light Coffee, Hart Designs, The Cookie Company Milly, Mini Dixie Donuts, Skipper Family Farms, Ely Vinyl Co., Money's Honey, Blasda Bread and Sweets, Wild Roam Club, and more.
Fall Line Brewing is located at 567 Plum Street in Macon.
---
Let us know in the comments what event you are excited about this week or about any fun events that didn't make this week's events article.
More News from Macon