Your Weekly Guide to Fun Events in Middle Georgia featuring GABBAfest 2023, the Perry International Festival, and More
Image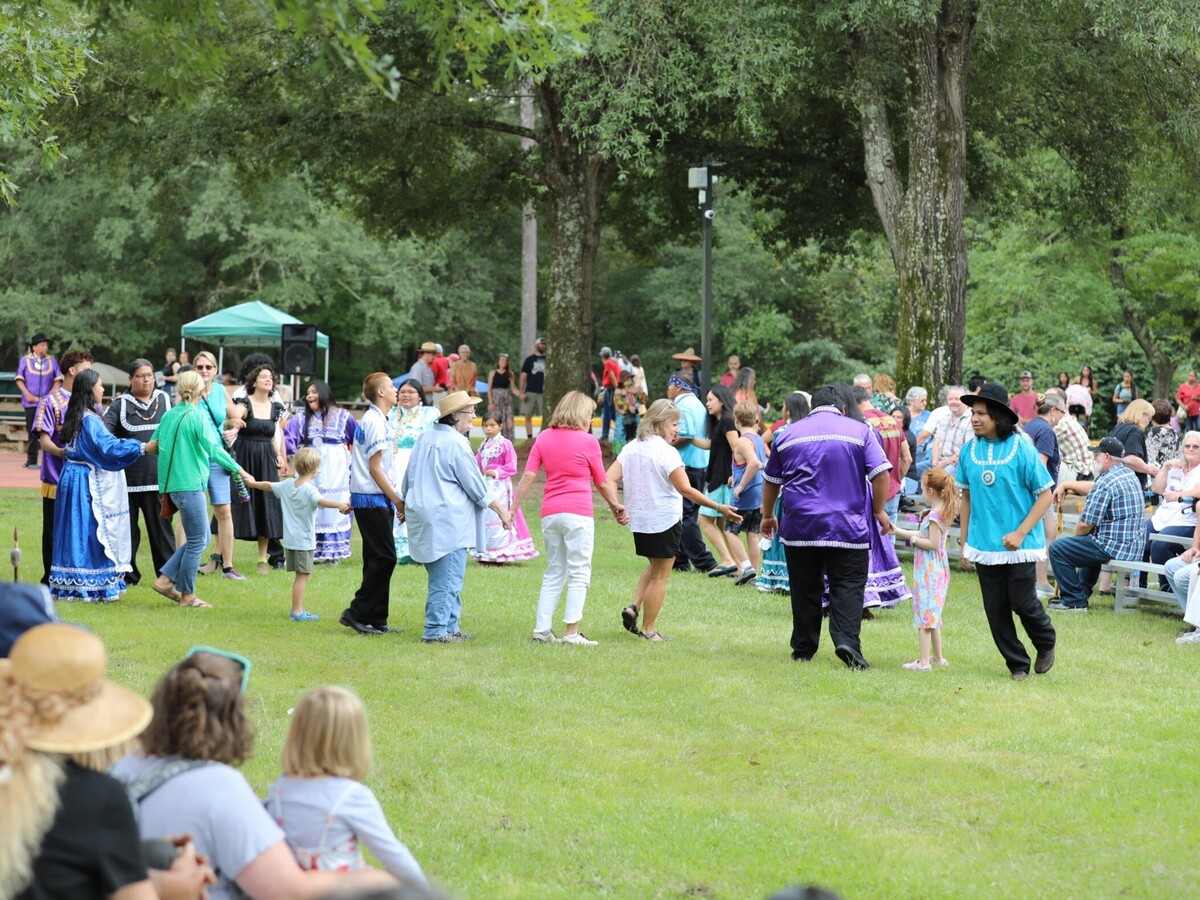 The first official day of fall will take place this week on Saturday and there are plenty of fun and unique events taking place throughout the week. Middle Georgians can attemd a free concert from the McDuffie Young Artists on Monday, see an outdoor presentation of a reimagined "Alice in Wonderland" in Tattnall Square Park on Thursday, attend several concerts during GABBAfest 2023, and take part in this year's Macon Pride Festival starting on Sunday. The following are just a few of the interesting events taking place this week and many of them are free or inexpensive to participate in.
---
MONDAY, SEPTEMBER 18
Monday Night Football at Grant's Lounge (6 p.m.)
NFL fans can get their fix of football during Grant's Lounge's Monday Night Football with CMD Styles and Big Game James. First, the Saints vs. Panthers will play at 7:15 p.m. and then the Browns vs. Steelers will face off at 8:15 p.m. There will also be DJs, prizes, drink specials, food, and more, according to Grant's.
  -  Grant's Lounge - 576 Poplar Street, Macon
  McDuffie Young Artists Concert at the Bell House (7 p.m.)
The Robert McDuffie Center for Strings and Mercer University's Townsend School of Music will present a free concert on Monday from the McDuffie Center Young Artists. This is a short concert and is meant for classical music enjoyers and those who might just be curious. Doors open at 6:30 p.m.
  -  Bell House - 315 College Street, Macon
---
TUESDAY, SEPTEMBER 19
Tattnall Tuesday Group Walk at Tattnall Square Park (6 p.m.)
This Bike Walk Macon event is a one hour fitness walk at the beautiful Tattnall Square Park. Tattnall Tuesday Group Walks take place from March to June and from September to December and participants should be able to walk 3 miles without stopping at this free event.
  -  Capricorn Studios - 530 Martin Luther King Jr. Blvd., Macon
478 Creatives Private Walking Tour with Rock Candy Tours (7 - 9 p.m.)
478 Creatives invite you to join them for a Rock Candy Walking Tour of Downtown Macon's commercial and nightlife district on Tuesday night. This two hour tour will take you to many of the locations in downtown connected to Macon's long musical history. Tickets for this event cost $10.
  -  Capricorn Studios - 530 Martin Luther King Jr. Blvd., Macon
---
WEDNESDAY, SEPTEMBER 20
Game Night at Longleaf Distillery (5 p.m.)
Game enthusiasts are invited to Longleaf Distillery on Wednesday evening for some friendly competition. Patrons can bring their own games or enjoy the staff's favorites along with "theme inspired drinks".
  -  Longleaf Distillery - 664 2nd Street, Macon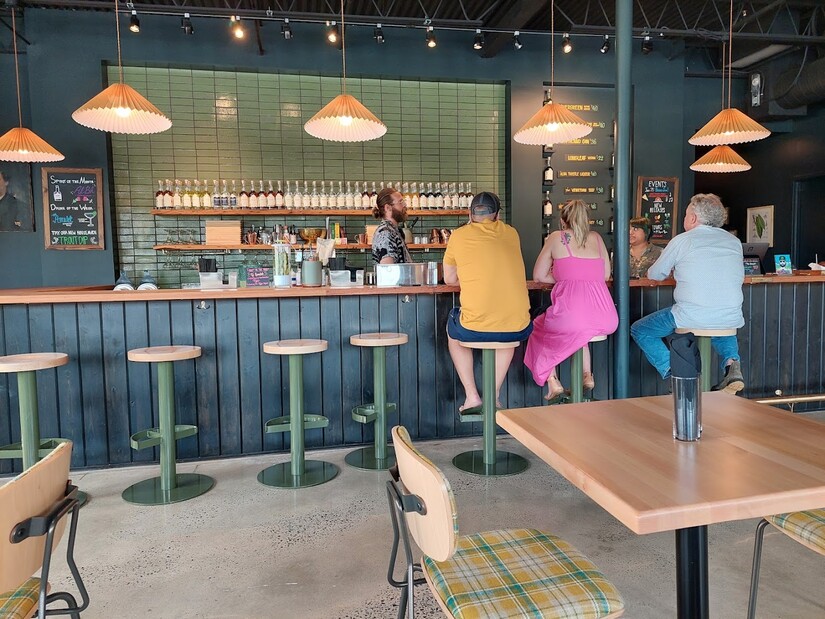 ---
---
THURSDAY, SEPTEMBER 21
"Alice in Wonderland" at Tattnall Square Park (10 a.m.)
Mercer Theatre is presenting several free presentations of a reimagined "Alice in Wonderland" that is appropriate for all ages in Tattnall Square Park starting this Thursday. Lewis Carroll's famous book has been reimagined by Mercer Theatre's Scot Mann as being "set in a steampunk world where the Victorian era meets science fiction." If you can't make it Thursday, there will also be other presentations at the same time this Friday and Saturday (and then on November 11th during the Mercer Homecoming show). There are no tickets are reservations required.
  -  Tattnall Square Park - 1155 College Street, Macon
CANCELLED: Reclaiming Ladies Night at The Society Garden (6:30 - 10 p.m.)
The Hummingbird Project and Court of Miracles have teamed up to present an evening of "healing through art and sound" at this event on Thursday night. S. Wolf Creative's Sam Wolf will present an embroidery workshop revolving around zodiac archetypes and musician Marie Ortiz will perform, and there will be a special presentation of herbal elixers from chef Chelsea Breann as well, according to the organizers. Tickets to Reclaiming Ladies Night cost $50 on Court of Miracles' website.
  -  The Society Garden - 2389 Ingleside Avenue, Macon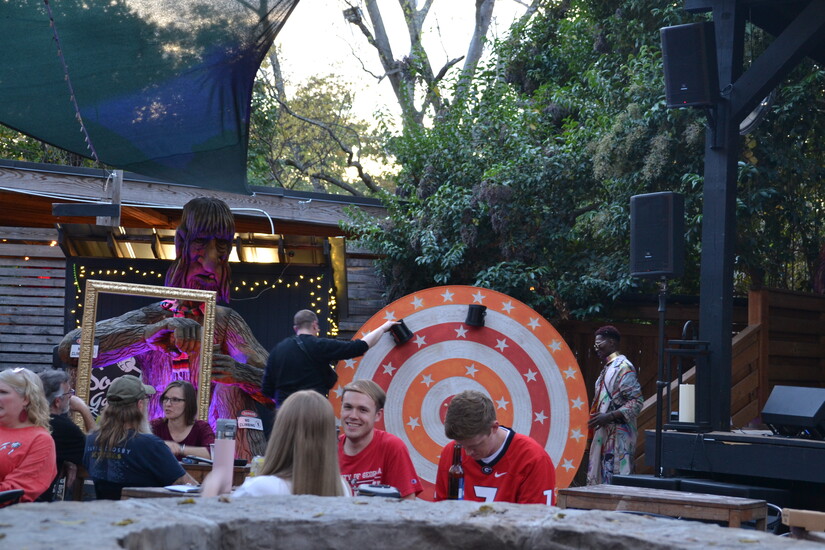 GABBAfest 2023's Kick-off at Gallery West and GABBAfest Members Showcast at Capitol Theatre
The Georgia Allman Brothers Band Association (GABBA) is presenting another GABBAfest this year. This festival is a multi-day event will take place from Thursday through Sunday this week and the includes multiple special events and performances at venues around Macon. On Thursday, the GABBAfest kick-off takes place at Gallery West where the multi-talented guitarist Kunio Kishida will be performing. This will be followed by the GABBAfest Members Showcase at the Capitol Theatre, which starts at 7 p.m.: tickets to the showcase cost $15 on the See Tickets website. 
  -  Gallery West - 447 Third Street, Macon  &  Capitol Theatre - 382 2nd Street, Macon
---
---
Play Reading of "Breathing Under Dirt" at The Douglass Theatre (7 - 9 p.m.)
NewTown Macon presents a play reading of "Breathing Under Dirt" on Thursday evening. Grant Aleksander and Michael O'Leary of the long running soap opera series "Guiding Light" will be featured in this play reading. The play "Breathing Under Dirt" is a play written by O'Leary that is set in Macon in 1954 and tells the story of "two women separated by race but bound by alcoholism". If you aren't able to make it on Thursday, there will also be more free readings on Tuesday, September 26th through Thursday, September 28th.
  -  The Douglass Theatre - 355 MLK Jr. Boulevard, Macon
---
FRIDAY, SEPTEMBER 22
Nintendo Drag Bingo at Reboot Retrocade and Bar (9 p.m.)
This event mixes a few interesting elements with "drag bingo" starting at 10 p.m., Nintendo Cosplaying (dressing up as Nintendo characters), a costume contest, and drink specials. The event will be hosted by Yutoya Avazé Leon and Kyber Kat. There is no cover for this event for mature adults.
  -  Reboot Retrocade and Bar - 566 Cherry Street, Macon
GABBAfest 2023 with The Tony Tyler Band and Lee Roy Parnell at the Grand Opera House (6 p.m.)
The Tony Tyler Band whose music is described as "cosmic space blues" will be performing at The Grand Opera House Friday night as part of GABBAfest 2023. Lee Roy Parnell will be the closer for the evening of live music. Tickets for the two days of GABBAfest events at the Grand Opera House start at $70 on Tixr.com.
  -  Grand Opera House - 651 Mulberry Street, Macon
---
SATURDAY, SEPTEMBER 23
3rd Annual Perry International Festival (10 a.m. - 8 p.m.)
The Perry International Festival brings representatives from 25 countries to historic Downtown Perry for "dance, song, food, shopping, and art". This event from the City of Perry Government and Visit Perry is meant to showcase the diversity of peoples living in Middle Georgia. The Perry International Festival is family-friendly and free to attend.
  -  800 Carroll Street, Perry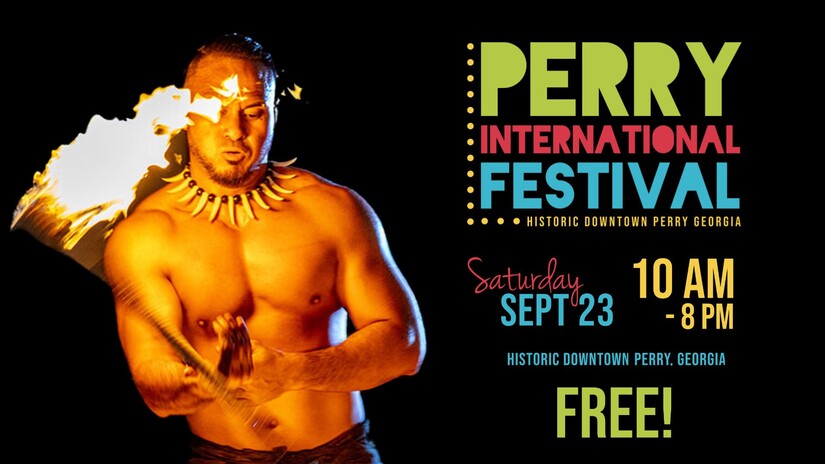 So Long Summer: Yoga and Wine at Philosophie Wine Bar (12 - 2 p.m.)
Yoga instructor Amy Winfrey will lead a 45 minute yoga session at Philosophie Wine Bar followed by a glass of wine and snack, according to the organizer. Tickets to this event cost $30 on Philosophie Wine Bar's website.
  -  Philosophie Wine Bar - 616 Poplar Street, Macon
Barbie Skate Party at Gray-8-Skate Family Entertainment Center in Gray (8 - 11 p.m.)
This family-friendly event will include a meet and greet with Barbie and trivia. The first 25 guests also receive Barbie glasses. Tickets cost $10 per activity with $5 skate rentals or an $25 for unlimited activities.
  -  Gray-8-Skate - 4151 Gray Highway, Gray
Tuckered Out Movie Hour at Reboot Retrocade & Bar (9 p.m.)
Tuckered Out Movie Hour will include the screening of a movie and a free comedy show. This event is for patrons 18 years old and older.
  -  Reboot Retrocade and Bar - 566 Cherry Street, Macon
---
SUNDAY, SEPTEMBER 24
Fall Market at Fall Line Station (1 - 5 p.m.)
Multiple Middle Georgia vendors will be here at Fall Line Station on Sunday with "new jewelry, sweet treats, a cute outfit, or fall-themed gifts". Shoppers who stop by all the vendors will also be entered into a giveaway contest.  
  -  Fall Line Station - 567 Plum Street, Macon
Macon Pride Festivals' Macon it OUT to the Movies at The Douglass Theatre and Mx Macon Pride Pageant at JBA (4 - 6 p.m. and 7 - 10 p.m.)
The Macon Pride Festival has expanded from a one day event when it was first started to a nine day event this year, which will include multiple events at various locations around Macon. The festival starts on Sunday with Macon it OUT to the Movies at The Douglass Theatre with a screening of the musical "Rent" (in partnership with the Macon Film Festival). Tickets to Macon it OUT to the Movies cost $5. Then, at 7 p.m., the Mx. Macon Pride Pageant is scheduled to take place at JBA with a pageant that honors Elle Aye Mx. Macon 2022 and a presentation titled "Pride of the Future" with a formal wear category, a question and answer session, and lots of talented performances hosted by Christina Leon. Tickets to the Mx. Macon Pride Pageant cost $10 on Eventbrite.com
  -  Douglass Theater - 355 MLK Jr. Blvd., Macon  &  JBA - 425 Cherry Street, Macon
---
---
More News from Macon