Scott Mitchell's Sweet Eleanor's will bring Unique Sweet Treats to Downtown Macon
Image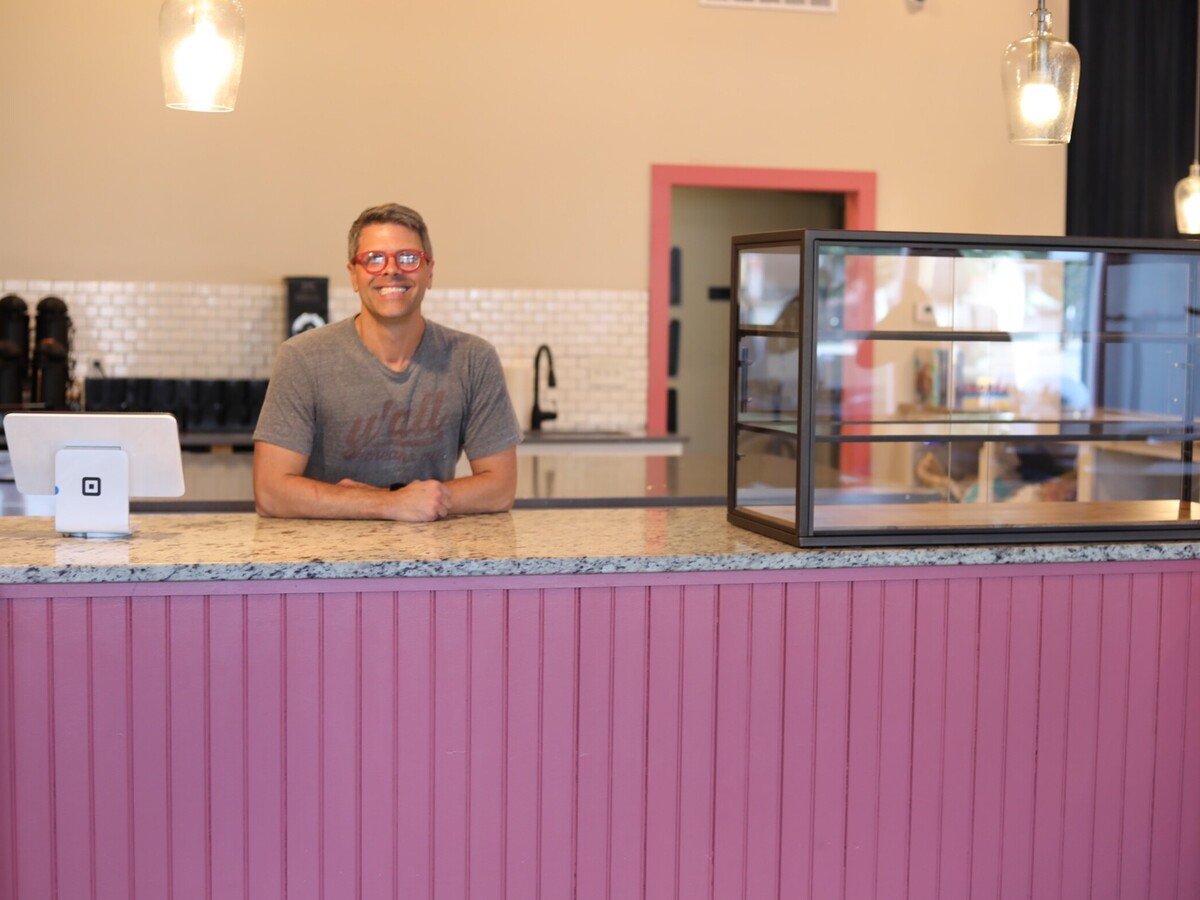 Many people know Scott Mitchell from his popular Downtown Macon store Bohemian Den, or from his founding of Macon Pride, or from any number of projects he has been involved in to help make Macon a better place for everyone.
He will also soon be known as the owner and baker at his newest business in Macon, a dessert shop named Sweet Eleanor's that is scheduled to open later this year.
Growing up, Mitchell's family shared their love of food with each other.
"We were encouraged to cook," Mitchell said, "My mom we used to have Sunday night pizza nights where we would all make pizza…and we used to cook every night."
Sweet Eleanors is named after Mitchell's grandmother whose baked goods were always a hit with everyone who tried them. 
Mitchell plans on sharing some of the delicious recipes his mother and grandmother cooked with customers at Sweet Eleanor's.
"We will be serving menu items like Better than Sex cake, because that's one dessert my mom is known for, and we will also be serving fruit cobblers, brownies, blondies, cakes, cookies, gelato, and things like that," Mitchell said.
Sweet Eleanor's will be located on Poplar Street in Downtown Macon where the dessert bar Decadent Desserts once was. 
Right now, Mitchell is renovating the space, repainting walls with bright and soothing colors and bringing in blue velvet chairs and French bistro tables so there will be plenty of comfortable places for customers to sit.
When asked about the response he has received so far from the community, Mitchell says that everyone has already been very encouraging and that he can't wait to share plenty of unique sweet desserts with everyone soon.
"Everyone has already been so supportive and excited for me, and I can't wait to share my love of baking with the community," Mitchell said.
Mitchell is planning to have a grand opening for Sweet Eleanor's in mid-October if all things go as planned. You can follow the dessert shop's Facebook page for updates and more information.
More News from Macon