Mercer Theatre's New Season Begins with Whimsical Performances in Tattnall Square Park
Image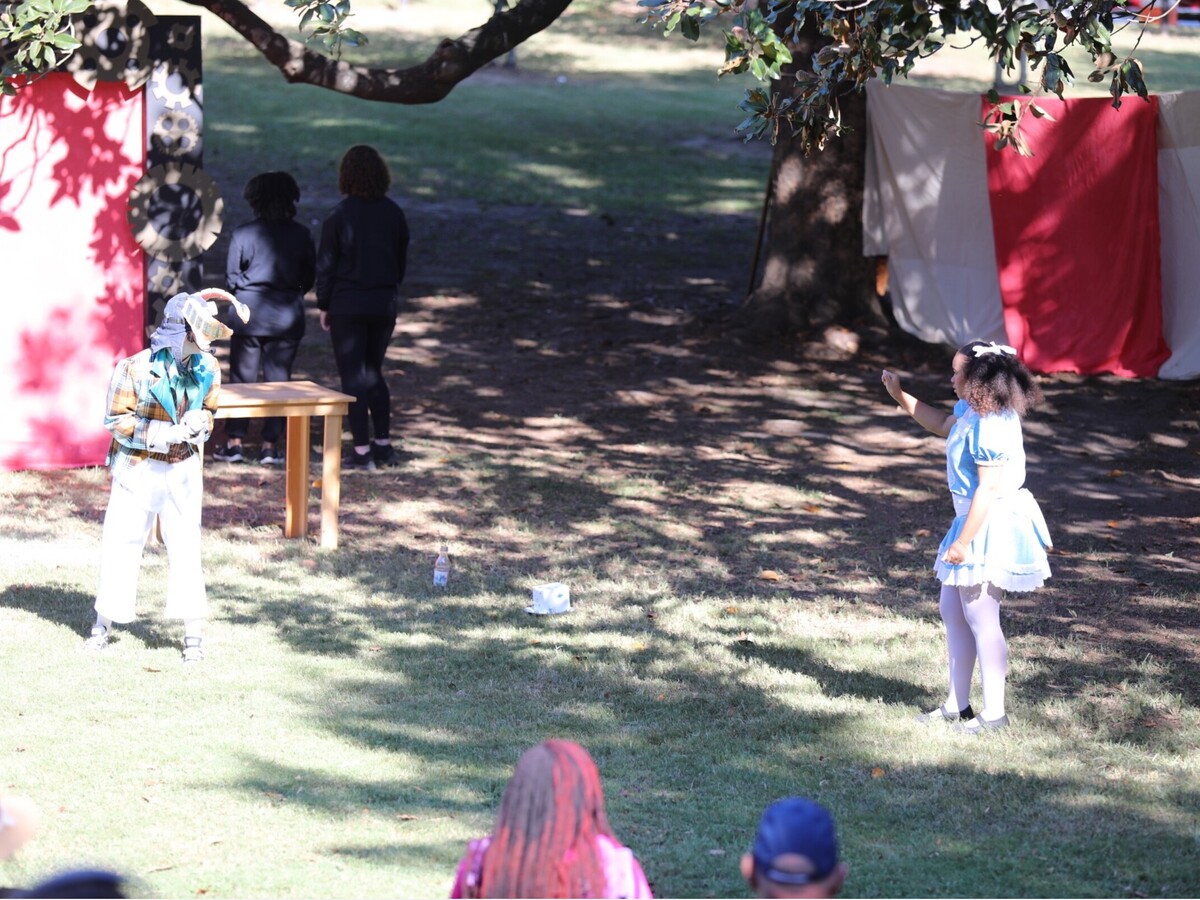 The Mercer Theatre's 2023 - 2024 season just began this past week with a very creative performance of an original adaptation of the classic "Alice in Wonderland" by Lewis Carroll  from the very creative mind of Mercer professor Scot Mann.
The performance took place in a unique location as well: under the branches of large magnolia trees in Tattnall Square Park.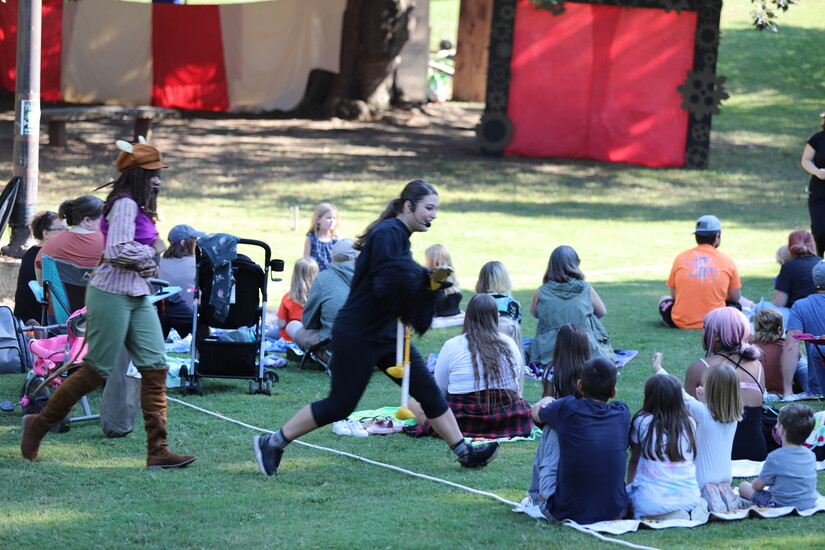 Professor Scot Mann adaptation of Carroll's "Alice in Wonderland" had many of the familiar elements of the original story, like the White Rabbit and the smiling Cheshire Cat characters. 
But Mann's version also included a "Victorian steampunk design" which gave the characters an updated and edgier look.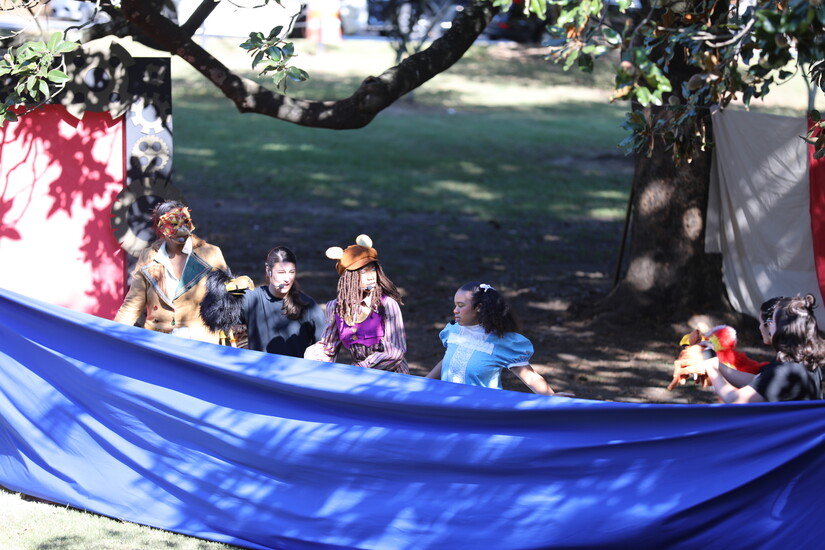 There will be one more performance of "Alice in Wonderland" by the Mercer Players on Saturday, November 11th when the theatre troupe will once more bring the mysterious world of talking rabbits and wise caterpillars back to life in Tattnall Square Park. The last performance will also be free and open to the public.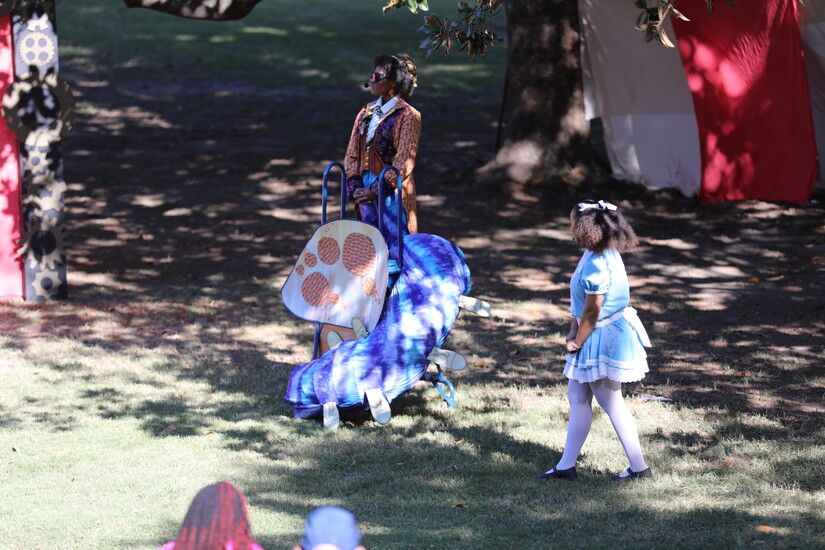 Other performances from the Mercer Players during the 2023-2024 season will include the following (all descriptions of the plays are from Mercer University's online publication the Den): 
"A Devine Kerfuffle" from November 9th through 12th and 16th through 19th. The following description of this play is from Mercer University's online publication the Den):
The year is 1895, and Sarah Bernhardt is the greatest actress to ever grace the Victorian stage — just ask her! The "Divine Sarah" fears, however, her once bright star may be fading with all the attention suddenly being lavished on a talented, younger rival. The stage is set for the ultimate showdown as the two dueling divas cross wits and blades in this farce by H. Russ Brown.
"Men on Boats" from February 15th through 18th and 22nd through 25th, 2024
Ten explorers. Four boats. One Grand Canyon. Men on Boats is the true(ish) history of an 1869 expedition, when a one-armed captain and crew of insane yet loyal volunteers set out to chart the course of the Colorado River.
"Rabbit Hole" from April 11th through 14th and 18th through 21st, 2024
Becca and Howie Corbett have everything a family could want, until a life-shattering accident turns their world upside down and leaves the couple drifting perilously apart. Rabbit Hole charts their bittersweet search for comfort in the darkest of places and for a path that will lead them back into the light of day.
If you are interested in taking part in productions with the Mercer Players, even if you are not a theater major or event a part of Mercer's community, contact Mercer associate professor Frani Rollins.
More News from Macon