6th Annual Full Dome Immersive Film Festival Returns to the Museum of Arts and Sciences' Planetarium
Image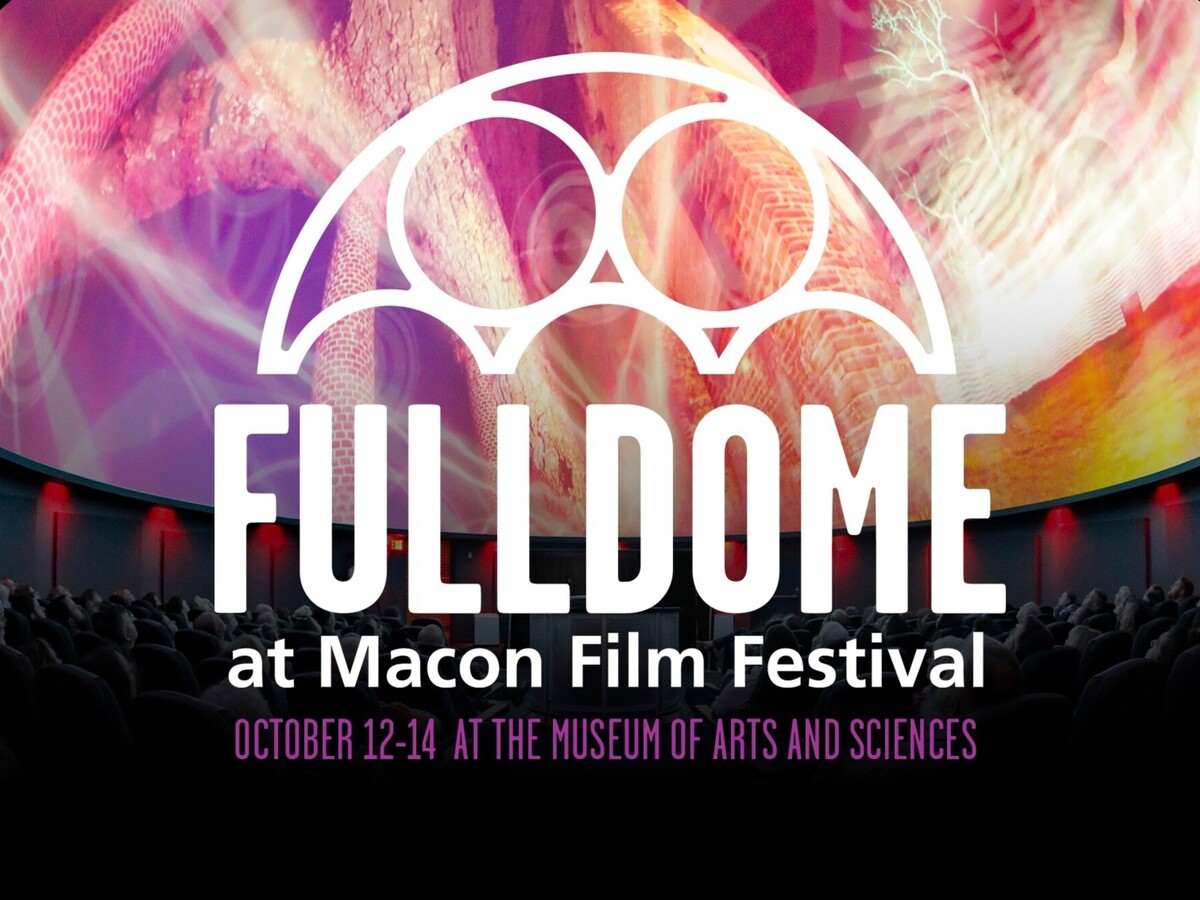 The Macon Film Festival's Full Dome Immersive Film Festival is one of the more unique film festivals that you can go to, even outside of Middle Georgia. 
The movies being screened are from filmmakers who represent almost 20 countries and they are filmed in such as way so that they can be projected 360 degrees onto the huge planetarium ceiling for an awe-inspiring and immersive viewing experience.
The 6th Annual Full Dome Immersive Film Festival will take place for three days, from Thursday, October 12th through Saturday, October 14th, in the Museum of Arts and Science's Mark Smith Planetarium.
The films being screened this year range from "family friendly fun to extreme, boundary-pushing abstract media art," according to the Museum of Arts and Sciences. This range of content being screened makes the Full Dome Immersive Film Festival very unique, as many similar events only allow science related films to be shown.
The Full Dome Immersive Film Festival was originally supposed to take place back in August during the Macon Film Festival but technical issues delayed the event until this week. 
On Thursday night, there will be a special event titled the Night of Immersive Showcase that will take place from 7 to 11 p.m. During this showcase, Pink Floyd's groundbreaking album "Dark Side of the Moon" will be played while mind blowing scenes are projected onto the planetarium in celebration of the 50th anniversary of groundbreaking album. 
Following the screening guests will be invited to enjoy pizza and an open bar on the museum's pavilion and a VJ (video jockey) will be playing music and projecting images on the planetarium's ceiling.
The same presentation of Pink Floyd's "Dark Side of the Moon" will also take place on Saturday at 4 p.m.
Tickets will be available at the door and all October Full Dome film screenings at the museum are free for the museum's members.
---
---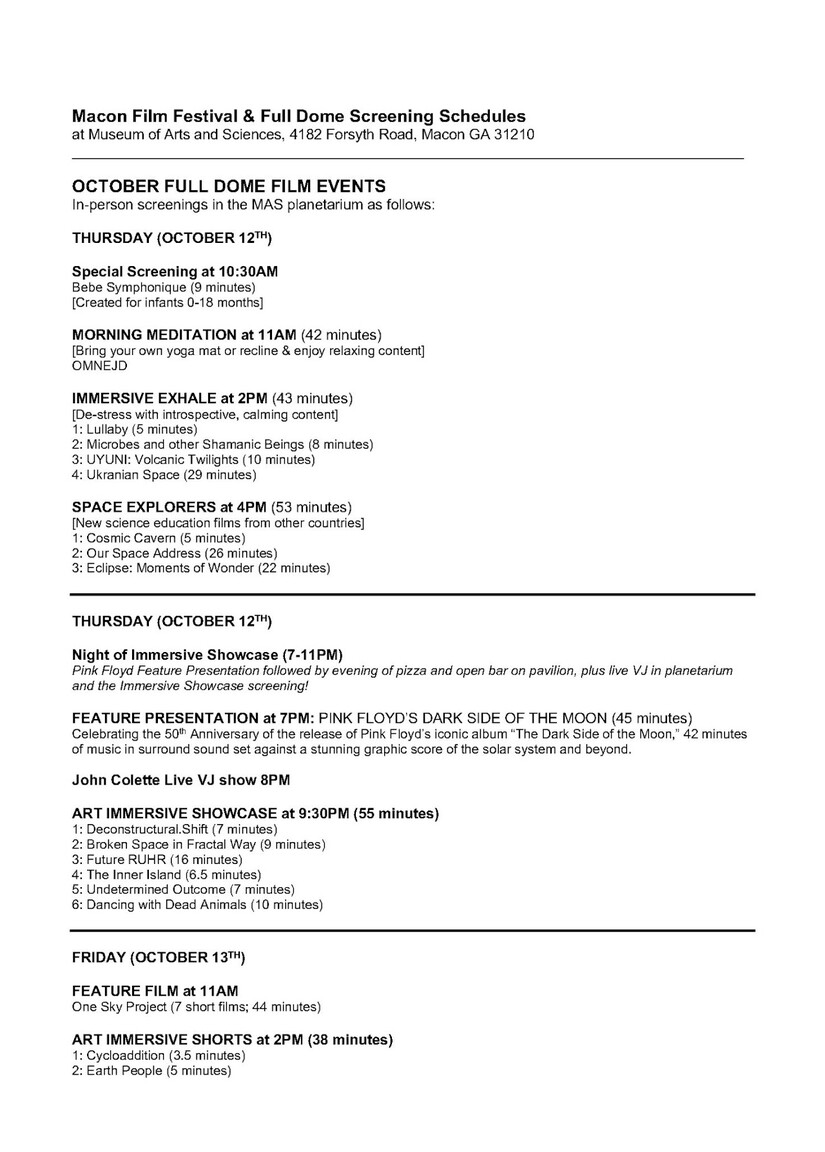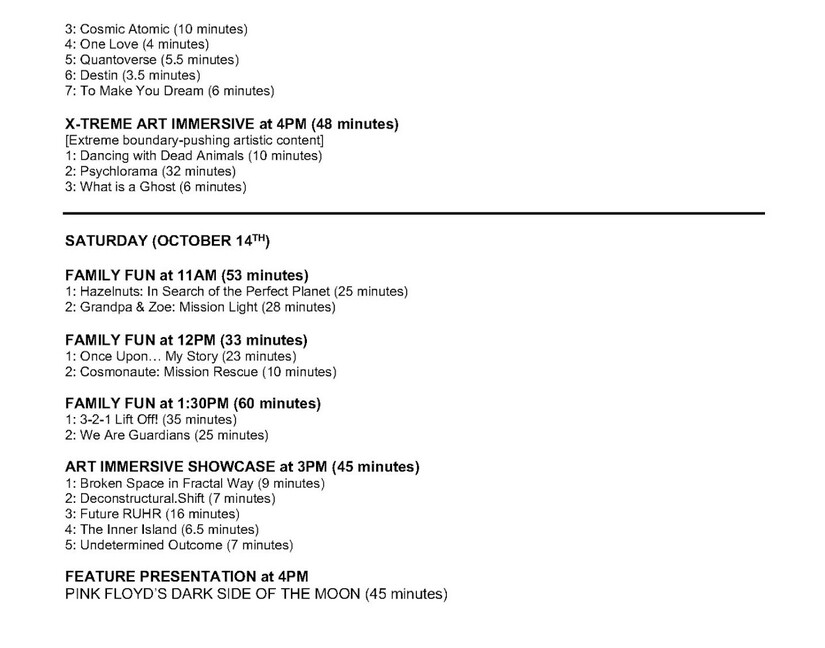 More News from Macon