Lynyrd Skynyrd, ZZ Top, and Black Stone Cherry Scheduled to Perform at the Macon Amphitheater
Image
The rock bands Lynyrd Skynyrd, ZZ Top, and Black Stone Cherry will perform at the Macon Amphitheater next year.
The new venue announced the concert  early on Monday morning. Tickets to the concert will go on sale on ticketmaster.com on Friday, November 3rd at 10 a.m.
Lynyrd Skynyrd and ZZ Top will be headlining the concert as part of The Sharp Dressed Simple Man Tour. Both ZZ Top and Lynyrd Skynyrd will be very familiar to many rock and roll music fans in Middle Georgia. Lynyrd Skynyrd even has a direct connection to Macon. 
Pat Armstrong, a partner in Macon's Hustlers Inc. along with Alan Walden, who is the younger brother of Capricorn Record's Phil Walden, became ZZ Top's managers for a period in the early 1970s.
This is the second announcement about scheduled concerts at the Macon Amphitheater once it opens at some as yet to be determined date next year. There has been no official announcement yet about which band will have the honor of being the first to perform at the new venue.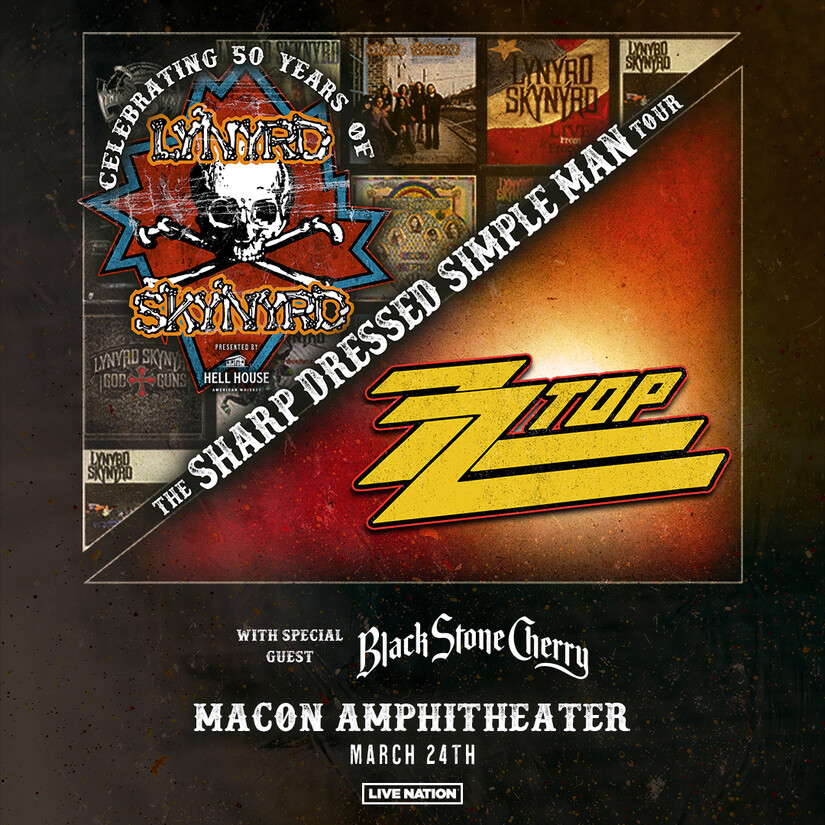 More News from Macon